2019.01.02
☆鏡餅☆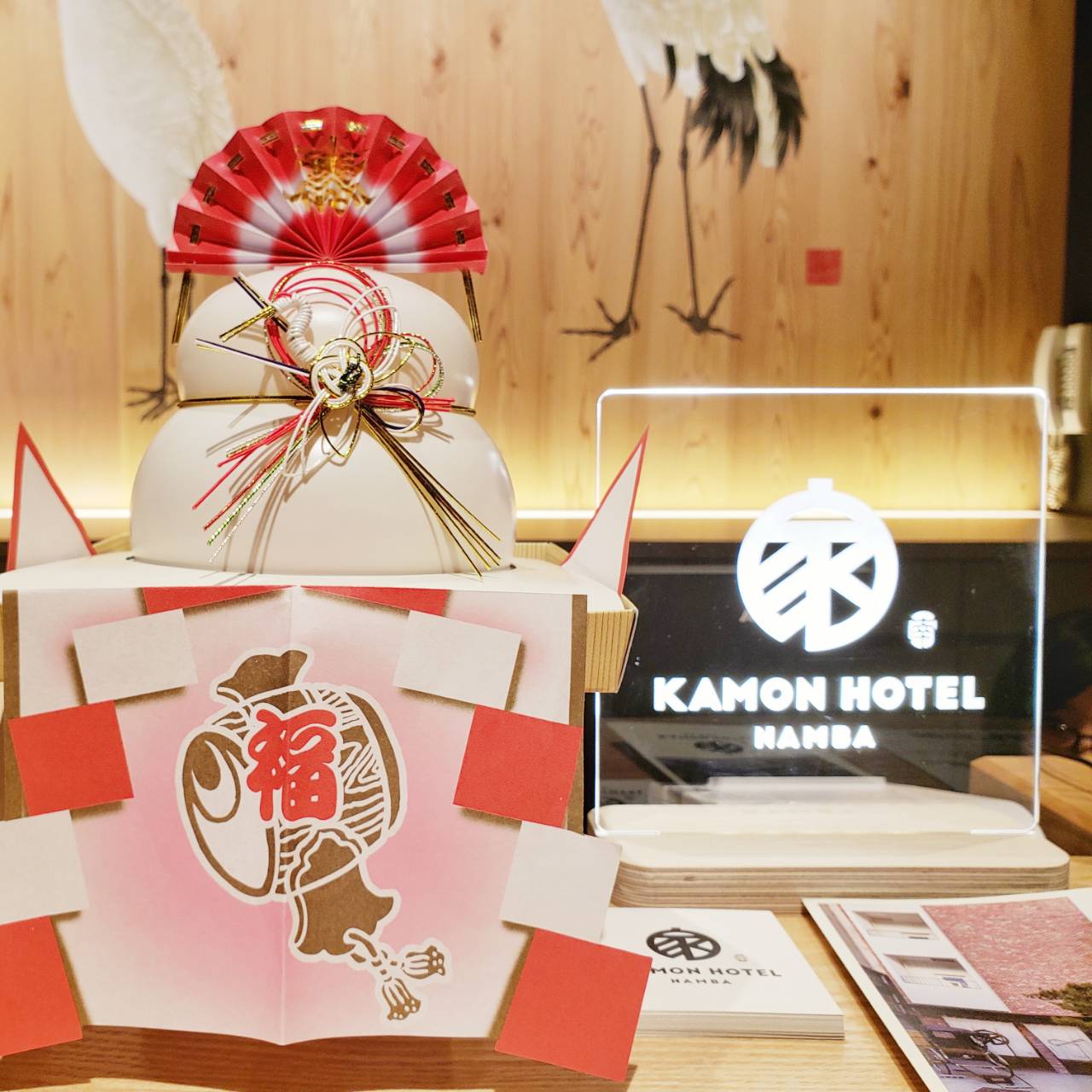 こんばんは! KAMON HOTEL NAMBAです!

皆様三ヶ日いかがお過ごしでしょうか?
フロントではお正月らしく鏡餅で皆様をお迎えしています
やはり華がありお正月感も出ますね!!!

How do you enjoy New Year?

In the reception, "Kagami-mochi" is waiting you! This is one of a traditional Japanese culture. "Mochi" mean "rice cake" and "Kagami" mean mirror. From long ago we treat mirror as an auspicious things in Japan. So, in Japan, Kagami-mochi is served God.